WE MAKE YOUR LIFE BETTER
Why SEO Analysis Is So Much
Important For Your Business?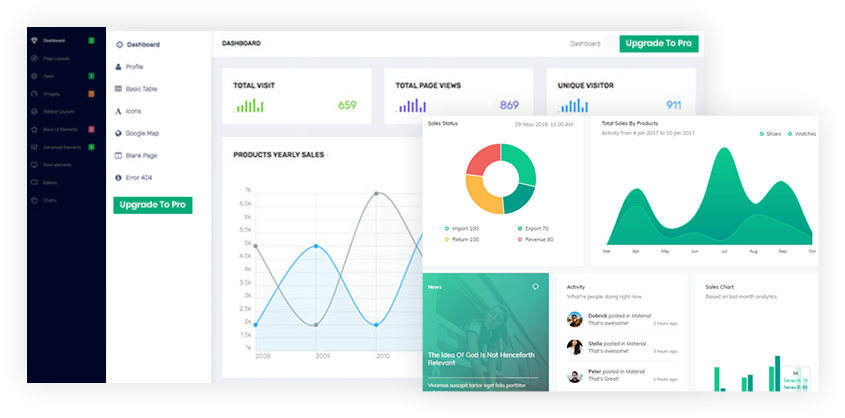 You could be running a business online for years and not get any customers. Why? Because your site is not SEO optimized. With constant reminders from SEO Analysis, you will be able to determine if your site is discoverable by Google or better at #1  Rank or not. We at Saimtec, give SEO analysis as much importance as the search engine optimization itself.  Out experts keep a close eye on your website pages, along with on-page and off-page SEO factors, domain authority and social engagement using Google Analytics. And not just that, we make sure your website comes first at every major search engine like Google.
Check Titles, Descriptions, H1-H6 Tags, Size of Page
Every little factor counts when it's about your website. Saimtec experts make sure all of them are correct from Titles, Headings to Size of the page and other descriptions.
Test All Your Website's External & Internal Links
Your website links whether internal or external matters a lot. That's why we make sure they are working fine with our constant testing.
Check Google Score For Usability And Speed
We also keep in check with Google Score so your website's performance is in top condition every time a customer visits your site.
WE MAKE YOUR LIFE BETTER
Just Leave Us Your Information
Saimtec is working in the digital marketing industry for quite some time now. Enough to gauge a website's performance and improve it with effective and reliable tools. Our experience and our team is our pride. We make sure your business is at its best around the clock. Leave us your information so we can help achieve your business goals.
38 D Alfaisal Town Lahore Cantt
Email: info@saimtec.com
Phone: +92-423-6632439